Travel Grants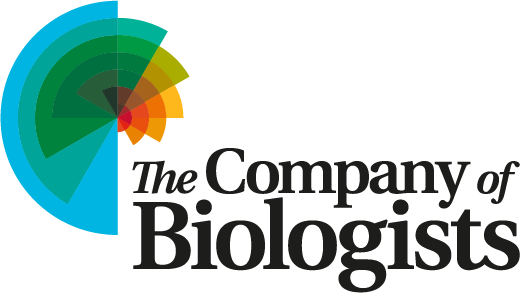 THE COMPANY OF BIOLOGISTS TRAVEL GRANT
The Company of Biologists travel grant is avalible for student and early career scientist SEB members. Eligable members can apply for up to £500 to support their participation in conferences, workshops, research trips and laboratory visits. It may also be used to pay for registration at virtual events and training courses.
The funding is very kindly provided by The Company of Biologists, a not-for-profit publishing organisation dedicated to supporting and inspiring the biological community. The Company of Biologists facilitates scientific meetings, provides travel grants and support research societies.
Decisions on travel grant applications are made four times a year on the last day of March, June, September and December.
Each year, the SEB provides £20,000 of funding for SEB student members who are presenting a poster or talk at the SEB Annual Conference. Student members can apply for up to £500 to support their travel to this flagship event that brings together biologists from across the globe to make connections and share their research. The conference takes place each year in the first week of July.
The travel grant allowed me to take part in the SEB Conference and present a poster, to get acquainted with a large number of foreign scientists and to establish useful contacts.
- SEB Student Member
Outreach and Diversity Grants
The Outreach and Engagement Grant provides funding to support outreach events and activities that will contribute to the public understanding of science and promote engagement with all forms of experimental biology to a variety of public audiences. SEB members can apply for grants of up to the value of £1000 and non-members can apply for grants of up to the value of £200 to cover the costs associated with holding or participating in an outreach event or activity.
There are two application deadlines per year: 1 June and 1 October.
The Diversity Grant provides funding to help tackle barriers to inclusion and support initiatives that promote diversity in academia and science. The purpose of this grant is to help create and support a representative community in experimental biology research. SEB members can apply for funding of up to £1000 to cover costs associated with any activity or initiative that aims to improve diversity and increase inclusivity in academia and research, specifically within the field of experimental biology. This may include but is not limited to:
Making your workplace a more inclusive environment for example through the creation of good practice toolkits or holding a diversity training session
Improving inclusivity at research events you have organised for example, providing financial aid to underrepresented groups or improving accessibility of the facilities
Improving diversity in your field for example through the creation or support of a mentoring scheme
Increasing awareness of the contributions of underrepresented groups in experimental biology for example organising hackathons, giveaways, and promotional events.
Applications are welcome throughout the year.
The SEB promotes inclusion at all levels by focusing on removing barriers to accessing the Society. To support our members during challenging times in their career, the SEB Hardship Fund provides a reduced or full fee waiver for one year of membership to support our members who are experiencing periods of financial hardship by allowing them to continue to access the career development resources and research network provided by the SEB. A total of £5000 a year is available for this purpose.
Applications are welcome throughout the year.
Funding for Events and Meetings