Plant Biotechnology Journal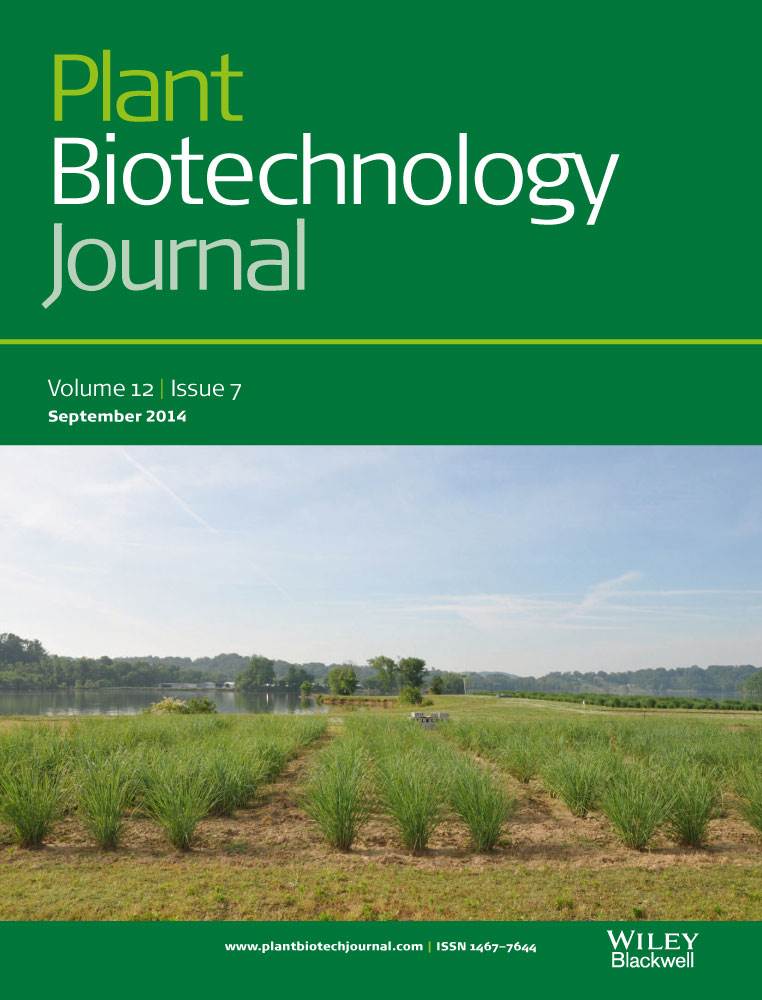 Visit Journal Website
Editor-in-Chief: Johnathan Napier, Rothamsted Research, UK
Scope: Plant Biotechnology Journal publishes important and high-impact original research and incisive reviews by leading researchers in applied plant science, with an emphasis on modern molecular biology and its application in plant biotechnology. We provide a forum for the most significant advances in this field, with a strong emphasis on strategic research in plant biotechnology, but also including curiosity-driven studies with the potential for application, and scientific analysis of the performance of the products of plant biotechnology in practice.
Publisher: Wiley
Owners: SEB, Association of Applied Biologists (AAB), Wiley
---
Benefits of publishing:
Dedicated reviewers and editors to ensure a high standard, rigorous peer review for your article.
High impact factor and currently ranks #3 among plant science journals publishing original research. Plant Biotechnology Journal ranks first amongst open access plant science journals.
Broad dissemination with articles attracting high Altmetric scores.
Open access: fully compliant with open access mandates, articles are published under Creative Commons license and authors are the copyright holder.
As an open access journal your research will be accessible globally without restriction.
Our author centre provides promotional tools to help you maximise the impact of your article.
Active on WeChat in China.
---
Publishing model: Online-only, open access
---
Peer-review model: Single-anonymous
---
2022 metrics:
Journal Impact factor: 13.8 (rank 5/238 in 'Plant Sciences' category)
Journal Citation Indicator: 2.46 (rank 4/262 in 'Plant Sciences' category)
CiteScore: 19.2 (rank 6/487 in 'Plant Sciences' category)
Output: 263 papers
Downloads: 1.54 million
Acceptance rate: 15%
Turnaround time: 10 days (median, submission to first decision, all papers)
Indexed in Web of Science, Scopus, Google Scholar, PubMed
---
Types of articles:
Research, Reviews, Brief Communications.
---
Links to important webpages:
Journal homepage: https://onlinelibrary.wiley.com/journal/14677652
Submission site: https://mc.manuscriptcentral.com/plantbiotechjournal
Editorial board: https://onlinelibrary.wiley.com/page/journal/14677652/homepage/editorialboard.html
PBJ on Twitter: https://twitter.com/PlantBiotechJ
Contact: Editorial office e-mail address [email protected]