In conversation with Silas Principe
In conversation with Silas Principe
Sometimes, scientific questions need to be examined from many angles before the answers start to make sense. However, there are other times when solving a problem is as simple as starting a chat with friends, as I discover from PhD student and SEB member, Silas Principe.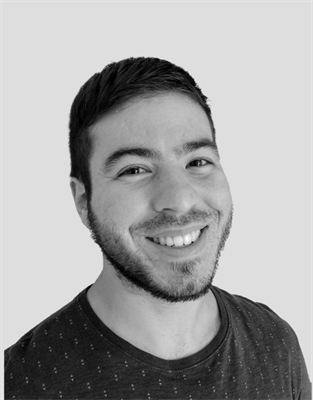 "I was always fascinated by the ocean and everything related to it," recalls Silas, a PhD student of marine biology at the University of São Paulo, Brazil. "Since the start of my research career, I have been interested in climate change and all of the implications that it can have for nature." In recent years, Silas's work has carried him to both sides of the Atlantic, studying coastal ecosystems in Brazil, Mexico, and Wales, but this journey started during Silas's undergraduate programme, when he was introduced to his project supervisor whose research focus was on crab ecology. "I never liked crabs very much," admits Silas, "but I was able to work on different creatures in the same habitat such as mussels and investigate the effects of increasing extreme weather events—which is one of the implications of climate change." It was during this period that Silas started to consider how he could start to intertwine his interests in physiology and climate change. "I was really enjoying experimental research and wanted to find out more about how I could study both physiology and climate change," he says.
Later, Silas's supervisor would finally convince him to work with crabs for his Master's degree research project. "I started looking at how climate change-linked temperature increases were affecting two species of mangrove-dwelling fiddler crabs," he explains. "This study was really interesting because different species of fiddler crabs are specialists in different mangrove habitats, and we found that this habitat specialisation affected how they reacted to temperature change!"1
With every step of his career so far, Silas has not only expanded the horizons of his research but has also been acquiring new skills to bolster his investigative arsenal. "I love discovering new tools and exploring new research topics," he says. "My PhD has involved a lot of coding which is something that I'd never done before but I loved the challenge of doing it!" Along with his passion for physiology and knowledge of coastal environments, Silas is hopeful that this ever-evolving skillset will help him to tease apart the complexities of climate research. "I really believe that the experiments I've done so far are fundamentally important, but I also want to explore and incorporate other areas of research to help us better understand climate change," he adds.
Currently, Silas is working with coral reefs and other reef systems, which are something that he has long wanted to delve into. "For my PhD, I'm now researching how climate change will affect key species in reef environments, focusing on different functional groups," explains Silas. Reefs are complex communities that contain a multitude of species filling different ecological niches, including the 'reef-building' hard corals that form the heart of many reef systems and are facing significant losses due to the effects of climate change.2 "Now, I'm also getting to work with sea urchins and have been able to incorporate some of the physiological data that I'm especially interested in," he adds.
When asked about any moments in his career that Silas has particularly enjoyed, he is quick to mention the reef-based PhD projects that he's currently working on. "I'm really proud of the current work that I'm doing because it's felt like a long journey to get here, but now that we are finally getting results, it's all been worth it," he explains. "We are able to project how these coastal species are likely to respond to climate change in the future and hopefully provide information that can direct the next stages of research and conservation efforts."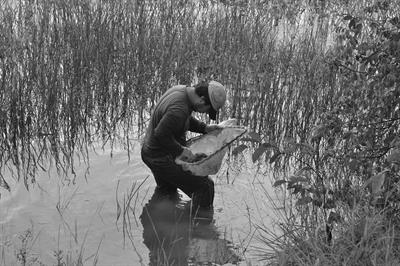 The COVID-19 pandemic has been incredibly tough for many active researchers, but perhaps especially so for those researchers right at the start of their careers, which was a challenge that Silas and some of his fellow marine biologists felt could not go unanswered for long. "Towards the start of the pandemic in 2020, I was talking with a friend of mine, Juan Pardo (who was doing his PhD in Norway), about the impact that travel and research restrictions were having on marine scientists, and that for an early career researcher doing a Master's or PhD project, a 1-year interruption can be very, very bad," Silas explains. "We thought that we had to do something and decided to write an article that explored these new challenges but also proposed ideas that both researchers and universities could do to support each other."
Silas and his friend invited other researchers from around the world (Debra Ramon, Gabriel Stefanelli-Silva, Isa Elegbede, and Luciana Lima) to share their experiences and pulled together an article for the Frontiers in Marine Science journal.3 "We were quite surprised by the responses we got to the article!" exclaims Silas. "A lot of people were reading it and sharing it, and although we still feel that it's a very small contribution in the face of a big challenge, we were very happy with the outcome!" As well as publishing the article, Silas and his team are also responsible for organising and maintaining a Twitter account that highlights opportunities within marine biology for early career researchers.4
Not only did the article receive recognition from researchers and universities, it also attracted the attention of the BOAT International and Blue Marine Foundation's Ocean Award judges, resulting in a nomination for Silas and Juan for a Young Initiative Award.5 "This nomination was a really big surprise for us and I still can't quite believe it!" says Silas. "I'm just really happy for recognition of the effort that we all put in together as it was a true collaborative effort."
Throughout my chat with Silas, it becomes clear how strongly he values the input and support of others, especially during the difficulty of the COVID-19 pandemic. "My supervisor has been very supportive with a 'we will do what we can do' attitude and making sure to prioritise looking after ourselves and our families," he adds. While it has been much more difficult to make new acquaintances and attend conferences in recent times, Silas has been very thankful for the way that scientific societies have adapted to this new working world. "One good outcome this year has been that many societies have been offering more opportunities for learning and collaborating online," he concludes. "For example, I attended online training with the SEB in 2020 on how to effectively communicate my research through outreach. Not only was it really interesting, but I was finally able to interact with other students from around the world once more!"

References
1. Principe SC, Augusto A, Costa TM. 2018. Differential effects of water loss and temperature increase on the physiology of fiddler crabs from distinct habitats. J Therm Biol 73: 14–23.
2. Cheal AJ, MacNeil MA, Emslie MJ, et al. 2017. The threat to coral reefs from more intense cyclones under climate change. Glob Chang Biol 23: 1511–1524.
3. Pardo JC, Ramon D, Stefanelli-Silva G, et al. 2020. Advancing through the pandemic from the perspective of marine graduate researchers: challenges, solutions, and opportunities. Front Mar Sci 7: 528.
4. https://twitter.com/mar_opps
5. https://www.boatinternational.com/the-young-initiative-award
Quotes
· I want to incorporate other areas of research to help us better understand climate change
· I really believe in the power of societies such as the SEB!
· I'm just really happy for recognition of the effort that we all put in together