Matthew Burnett in Conversation with Rosie Trice
Matthew Burnett in Conversation with Rosie Trice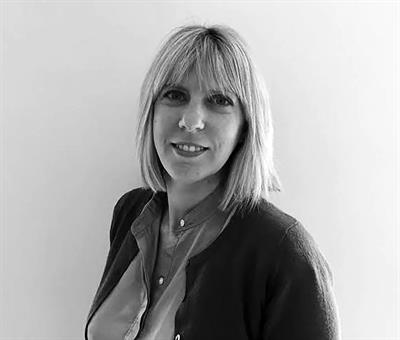 Rosie Trice is a senior journals publishing manager at Wiley.
MB: What do you do as senior journals publishing manager at Wiley?
RT: I am responsible for the management of a portfolio of scientific journals, mainly in the plant science subject area. My portfolio includes three journals that we publish with the SEB, The Plant Journal, Plant Biotechnology Journal, and Plant Direct, so I get to meet with the SEB on a regular basis!
In my role, I have overall responsibility for the publication, financial performance, and strategic development for each journal I manage. The work is really varied and involves collaborating with colleagues to oversee the day-to-day journal publishing processes, implementing new initiatives and workflows, reviewing and analysing journal data, and producing journal reports. I also work closely with editors and society officers to agree, review, and achieve objectives for each journal. it is also important that i keep up to date with the changing journal publishing landscape and communicate these changes and the potential impacts to editors and societies.
MB: What are the pros and cons of working for one of the major academic publishing companies?
RT: One of the great things about working for a major publishing company is that I am surrounded by colleagues working on interesting and impactful initiatives. Whether it's a project to improve our publishing service to authors, a new institutional agreement to enable more authors to publish open access, or an improvement to the readability of the content we publish, these initiatives bring many benefits to the journals I manage and for our authors and readers.
Working for a large publisher has also provided me with the opportunity to manage different types of journals such as fully open access journals, established journals, and new launch journals. Each journal has its own set of goals to achieve and issues to overcome.
Although working for a large company has many benefits, it can take a while to understand the structure of the organisation and navigating a path to find the help and advice you need can sometimes be complex.
There can also be information overload working for a such a major publishing company, so organising, prioritising, and distilling information is an important skill!
MB: Tell me about your career path so far.
RT: I have a background in science with a BSc and PhD in Biological Sciences. After I finished my PhD, I realised that I wanted a break from research. A role in journal publishing appealed to me because I'd experienced first-hand the huge importance of sharing research and recognised what it meant for the individual researcher and for advancing subject knowledge.
My first role in publishing was as an editorial assistant on a leading nursing journal. I worked with a team of editors to ensure that the peer review process was conducted in a timely way and that editorial decisions were communicated promptly to authors. This was just as online submission systems were being introduced which hugely improved the efficiency of the editorial process.
My experience as an editorial assistant provided me with a great introduction to publishing. However, I was keen to move into a role that would give me more variety and I wanted to work on a portfolio of journals. As soon as I started as journals publishing manager, I realised I'd found a role that I really enjoyed and one that gave me an opportunity to learn new skills and expand my knowledge of the publishing market. As a journals publishing manager, I've worked on many journals over the years in different subject areas but I'm happiest working on scientific journals because I still love reading and learning about the latest scientific developments.
MB: What's your favourite thing about the job?
RT: My favourite thing is the breadth and variety of the role. It's a cliché but no two days are the same! Over the years, I have developed my skill set owing to the breadth of responsibility and the many different scenarios I have experienced.
I also really enjoy working with editors and societies to develop new ideas and initiatives for journals that we hope benefit the plant science research community. For example, there are many exciting initiatives that we've developed on The Plant Journal such as the TPJ Fellowship scheme and a new forthcoming TPJ Features site. On Plant Direct, we now publish registered reports and have rolled out a peer reviewer training programme. It's great to see ideas come to fruition.
MB: In this role, who do you work with most often? Are you part of a team at Wiley or do you tend to operate more individually?
RT: Each journals publishing manager has their own portfolio of journals so many aspects of the role are carried out individually. However, I'm pleased to say that I also work closely with a title team for each journal that includes a production manager, managing editor, and marketer. We collaborate to ensure each journal runs smoothly on a day-to-day basis. I am also supported across all my journals by a journals publishing assistant. I am part of our larger plant science team and we work globally with the subject lead on the overall strategy for our plant science journals.
MB: How are changes in the industry affecting how you operate?
RT: The move towards open research has had a really large impact on the way I manage journals. I work on several open access journals including Plant Biotechnology Journal and Plant Direct. I have also moved journals from being subscription based to fully open access. Plant Biotechnology Journal was one of the first journals in my portfolio to make this transition to open access and we've seen readership flourish since the journal became open access in 2016.
We have also implemented open data policies across many of our journals. The Plant Journal was one of the first journals in my portfolio to establish a robust data policy. There are also other exciting initiatives around open research such as transparent peer review.
I would have welcomed this move to openness and transparency when I was carrying out my PhD and would have wanted my own research to be freely accessible.
MB: What key skills does someone need to be a successful Journals Publishing Manager?
RT: The role is dynamic and you need to balance a variety of responsibilities, so good organisational and time management skills are important. You also work with a lot of people, both internally and externally, so communication, negotiation, and relationship-building skills are also key. If you have a passion for enabling the communication of research, then the role could be for you.
Quote Suggestions
"I also really enjoy working with editors and societies to develop new ideas and initiatives for journals. For example, there are many exciting initiatives that we've developed on The Plant Journal such as the TPJ Fellowship scheme and a new forthcoming TPJ Features site."
"I would have welcomed this move to openness and transparency when I was carrying out my PhD and would have wanted my own research to be freely accessible."
"One of the great things about working for a major publishing company is that I am surrounded by colleagues working on interesting and impactful initiatives."
Photo credit: Matthew Trice