Animal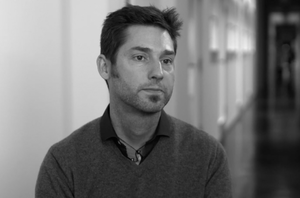 The Animal Section of the SEB has a diverse range of interests in whole-organism biology. But we are also interested at the links to cellular processes at lower levels of biological organisation, as well as associations between physiology, locomotion, and behaviour in the context of ecophysiology or ecology. However, the core theme is the biology of the whole organism.
The Animal Section has a number of special interest groups covering different areas of animal biology that you are welcome to join. These interest groups help to organise sessions at our Annual Conference and our Symposia. Each interest group is headed by a group convenor, and the group convenors make up the SEB Animal Section Committee.
Below is the list of animal biology interest groups, use the button below to log in to the members' area and join a group:
Section vacancies

The Animal Section has a number of vacancies for both convenor and deputy convenor positions that become available in July 2023. Please follow the links to open the positions role description:

If you would like to nominate yourself or someone you know, please complete the form available below and return it to [email protected]:

Convenor and Deputy Convenor Nomination Form


The deadline for nominations is 1st July 2023.

Animal biology interest groups
The Society for Experimental Biology (SEB) does not conduct any research on animals itself, however, SEB is committed to supporting and encouraging our members in an open and ethical approach regarding research where animals are involved. SEB encourages members to fulfill a duty to explain why and how animals are used.
SEB is a signatory to the Concordat on Openness on Animal Research in the UK, which encourages our members to abide by the following commitments:
1. Be clear about when, how and why we use animals in research.
2. Enhance our communications with the media and the public about our research using animals.
3. Be proactive in providing opportunities for the public to find out about research using animals.
4. Report on progress annually and share our experiences.