Awards Dinner
The Awards Dinner will be taking place on Thursday the 6th of July from 19:00, at Dynamic Earth, a 5 star visitor attraction situated at the heart of Edinburgh's World Heritage Site. It sits within an award winning and iconic tented structure at the foot of Salisbury Crags in the Holyrood area of the city.
The winners of the President Medallist Award, Young Scientist Award, Irene Manton Prize, Woolhouse Lecture, Plenary Lecture, and Bidder Lecture will receive their awards from the SEB President, Jim Murray, during the Awards Dinner. The dinner includes a drinks reception upon arrival with the opportunity to look around Dynamic Earth, followed by a three course meal with wine accompaniment.
Awards Dinner tickets are an additional cost of £50 and can be booked upon registration. Please contact us at [email protected] if you have already registered and would like to add this ticket onto your booking. There will be a waiting list in place once the dinner has reached capacity, and we will be able to notify you if a space becomes available.
*More details to be announced soon*
About Dynamic Earth
Opening in 1999, Dynamic Earth was the UK's first Millennium Commission funded project to open to the public. Part funded by the Millennium Commission Dynamic Earth tells the story of planet Earth and how our Earth works, how life has evolved on its differing environments and the future challenges faced by planet Earth. It was built as a celebration of the life of James Hutton, the father of Modern Geology who studied and worked in this area of Edinburgh throughout the enlightenment period.
Importantly Dynamic Earth was the catalyst for the economic regeneration of the Holyrood area and is situated on the grounds of an old brewery bottling plant.
It is operated by Dynamic Earth Enterprises Ltd., the commercial wing of Dynamic Earth Charitable Trust. Operating on a not for profit basis Dynamic Earth has welcomed over 4 million visitors since opening.
The dinner will be taking place in the Stratosphere room.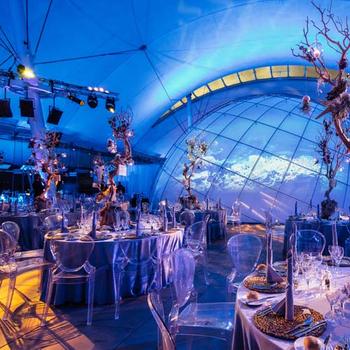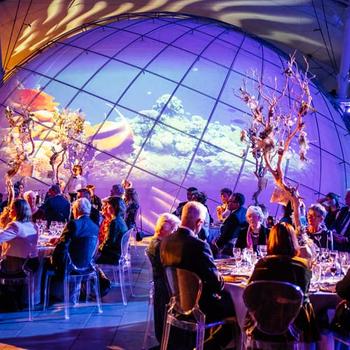 Sir Paul Nurse will be giving a talk for all to attend, which will take place on Tuesday 4th July 2023 at 17:00 in the EICC.
The Centenary conference will take place at the Edinburgh International Conference Centre The Exchange, 150 Morrison St, Edinburgh EH3 8EE

Visit Scotland supporter of the Centenary conference