Edinburgh Sustainable Eating Guide
Edinburgh Sustainable Eating Guide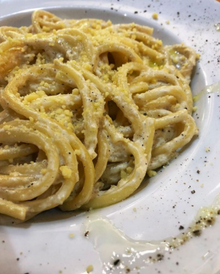 Sora Lella ££
Distance from EICC: 0.4 miles
13a Brougham St, Edinburgh, EH4 9JS
Open Tue-Sun 12:30-22:00
"The first 100% roman vegan restaurant in Edinburgh. We make the most authentic Italian dishes vegan!"
Est. 2019 in the Tollcross area, offering a wide selection of pasta, pizza and vegan dishes.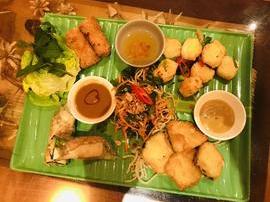 Distance from EICC: 0.4 miles
23 Brougham Pl, Edinburgh, EH3 9JU
Open Mon-Fri 12:00-15:00, 17:00-22:00, Sat-Sun 12:00-22:00
"The pure purpose of opening this veggie place is to provide healthy and delicious cuisines that have been carefully selected to bring out the tastes from our origins of Vietnam."
100% vegan Vietnamese restaurant offering a range of traditional dishes such as tofu summer rolls, vegetable spring rolls, pho, stir-fried noodles and vegetables, hotpot, desserts and more.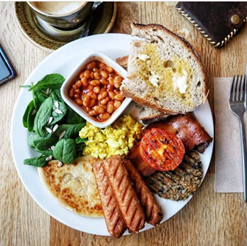 Distance from EICC: 0.5 miles
107 Dalry Rd, Edinburgh, EH11 2DR
Open Mon-Fri 08:00-17:00, Sat-Sun 09:00-17:00
"We are passionate about serving delicious plant-based coffees and food, sourcing our products ethically, and trying to reduce our impact on the planet. We're proud to be 100% vegan for the animals, the people, and the planet."
Coffee shop which turned vegan in 2019. Serves coffee with multiple plant milks. Has a variety of vegan cakes and vegan sandwiches. Also serves a vegan sausage roll and smoothies.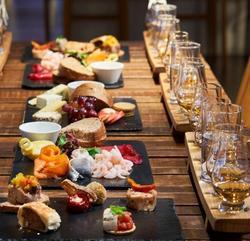 Distance from EICC: 0.7 miles ££
354 Castlehill, Edinburgh EH1 2NE
Open Mon-Thurs and Sun 12:00-19:30, Thurs-Fri 12:00-20:30
"We offer a seasonal à la carte menu, which changes slightly to offer a lighter lunch alternative during the day. Seasonality is not just a buzzword here at Amber, so menu changes cannot be guaranteed on certain dates – if summer is delayed, so are we!"
Located within The Scotch Whisky Experience at the top of the famous Royal Mile and next door to Edinburgh Castle, Amber is a perfect stop off for lunch, dinner, or light refreshment as you explore the city. Creating delicious locally sourced dishes that have been garnering accolades for over 20 years - this is an ideal place to discover Scotland's natural larder. And, as you would expect, they also have a vast selection of Scotch whiskies available, the perfect way to end a sumptuous meal.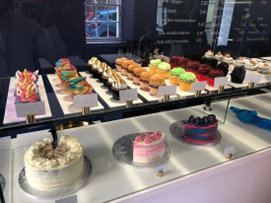 Naked Bakery ££
Distance from EICC: 0.8 miles
24a Hill St, Edinburgh, EH2 3JZ
Open Tue-Sun 10:00-16:00
"It's our mission to produce not only beautiful looking vegan baked goods but goodies that taste delicious too, edible art that's naughty but kind."
100% vegan cafe and bakery also catering for gluten-free diets. Has cakes and savoury options including soup, toasties and more.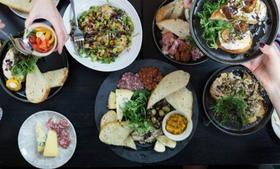 Café Modern One £ and Paolozzi's Kitchen £
Distance from EICC: 0.8 miles
73/75 Belford Road, Edinburgh, EH4 3DS/3DR
Open Mon-Sun 10:00-16:30
"The Kitchen Garden provides a fantastic source of fruit and veg throughout the year, producing apples, plums, pears, berries, rhubarb, asparagus, salad leaves and herbs and even edible flowers, which all make their way into our made from scratch counter offer."
Taking pride of place at the Scottish National Gallery of Modern Art, Café Modern One and Paolozzi's Kitchen are stylish contemporary cafés offering delicious fare cooked from scratch amongst stylish surroundings.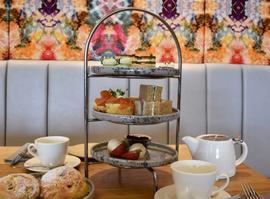 The Scottish Café & Restaurant ££
Distance from EICC: 0.9 miles
Scottish National Gallery, The Mound, Edinburgh EH2
2EL
Open Mon-Sun 10:00-17:00
"We are passionately committed to sustainable practices and buy direct from a trusted network of over 70 Scottish artisan suppliers… We change our menus to reflect the seasons across all our venues to keep them fresh and exciting. These are supplemented by produce from our own one-acre Kitchen Garden on the outskirts of Edinburgh which provides us with herbs, vegetables, and berry fruit."
Their sustainable policy objectives include sourcing the best available ingredients, locally produced (where possible) without sacrificing quality. They make a conscious effort to minimise their water use and find a secondary use for all their waste materials. This includes the recycling of glass, cardboard, paper, and plastic as well as food waste.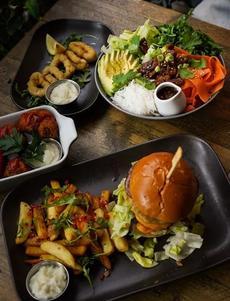 Distance from EICC: 1 mile
167 Bruntsfield Place, Edinburgh, EH10 4DG
Open Mon-Sun 10:00-22:00
"Good food is so important when it comes to good health and happiness, and that is why here at Seeds for the Soul we only cook from plants, as we believe that plant-based diet is the healthiest diet for the human body and mind today. We are on a mission to try and reduce the pollution of our beloved planet…"
Fully vegan eatery serving breakfast, lunch, and dinner. Has alcoholic drinks: wines, beers, cider, and boozy smoothie cocktails. Food ranges from full breakfast, eggs benedict, muffins, bagels, wraps, burgers, salad bowls, and more.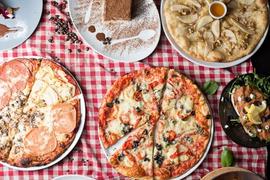 Distance from EICC: 1.1 miles
42 Howe St, Edinburgh, EH3 6TH
Open Mon 17:00-21:30, Thu-Fri 17:00-21:30, Sat 12:30-21:30,
Sun 16:00-21:30
"Our vegan dishes are made only of extraordinary vegan ingredients. We also use local products as much as possible."
Italian restaurant with an all-vegan menu offering different kinds of pizza and pasta dishes as well as bruschetta and calzones. Uses vegan cheese and faux meats (seitan, ham, pepperoni). Dessert choices include creme brulee, chocolate cake, affogato, and vegan tiramisu.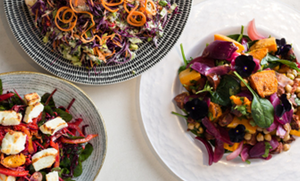 Distance from EICC: 1.2 miles
1 Queen St, Edinburgh EH2 1JD
Open Mon-Sun 10:00-16:30
"Serving our trademark made from scratch soups, sandwiches and home-baking, with lots of emphasis on freshness, exciting blends of flavours and taste, it's our salads that often impress the most… As in all our cafés there is always a strong emphasis on vegetarian and vegan food as well as non-gluten-containing so everyone can have a treat."
Located in the stunning gothic surrounds of the Scottish National Portrait Gallery, Café Portrait is the proud owner of the Gold Green Tourism Award.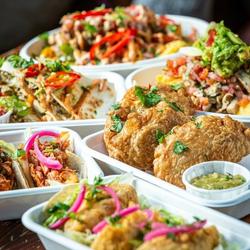 Distance from EICC: 1.3 miles
18-24 Clerk St, Edinburgh, EH8 9HX
Open Mon-Sun 13:00-21:00
"Launched in June 2020 by siblings John & Louise Kelly with the intention to bring plant-based versions of classic Mexican dishes such as quesadillas, tacos, taquitos, and empanadas, to anywhere that would want them!"
Mexican street food with variety of small plates and main dishes. Operating out of The Dog House pub, which is also vegan.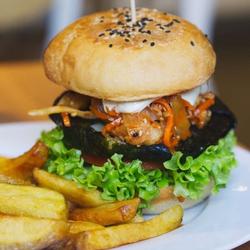 Holy Cow ££
Distance from EICC: 1.4 miles
34 Elder St, Edinburgh, EH1 3DX
Open Mon-Thu 12:00-22:00, Fri-Sun 10:00-22:00
"One of the first fully vegan cafés based in Edinburgh, est. in 2016. We are famous mainly for our mouth-watering, home-made VEGAN burgers, and have a cult following from some of our loyal vegan fans."
This late-night vegan cafe offers a variety of cakes and savoury food like burgers, fries, carrot lox on toast, and salad alongside smoothies, kombucha, coffee and tea.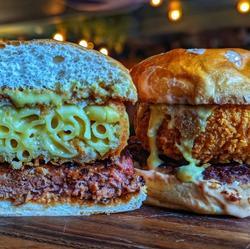 Distance from EICC: 1.4 miles
27 Causewayside, Edinburgh, EH9 1QF
Open Wed-Fri 16:00-21:00, Sat-Sun 12:00-21:00
"Junk Food Made from Plants."
Junk food kitchen that had found a permanent home at The Meadows Tap. Menu features burgers, dogs, dirty fries, and more.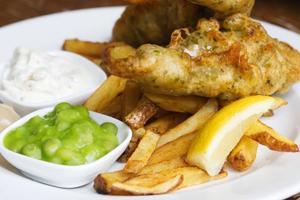 Distance from EICC: 1.6 miles
7-11 E London St, Edinburgh, EH7 4BN
Open Tue 12:00-23:00, Wed-Sun 12:00-22:00
"On the menu you'll find all our dishes are free from animal produce or derivatives and, true to the area, we've developed a subtle maritime twist in amongst juicy quarter pounders, stone baked pizzas and rich, unforgettable desserts."
The Centenary conference will take place at the Edinburgh International Conference Centre The Exchange, 150 Morrison St, Edinburgh EH3 8EE

Visit Scotland supporter of the Centenary conference