Edinburgh Walking Tour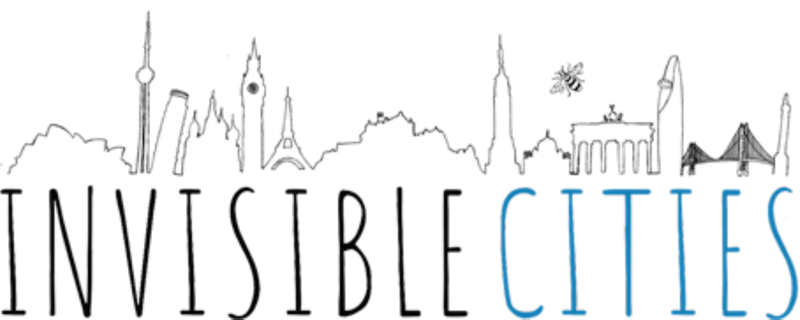 This walking tour is being run by Invisible Cities, a social enterprise that trains people who have experienced homelessness to become walking tour guides of their own city. After training extensively, each guide designs a tour based on their passions and knowledge of the city. Invisible Cities reinvests 100% of their profits into training people, supporting them further in education or employment or in creating meaningful campaigns in our communities. In 2021, they were voted Best Community Tour in the World by Lonely Planet for their Best in travel List. For more information on the work they do, please visit their website.
Our specially curated tour will take you through the old town to discover some of the city's scientific past! It will include:
- Greyfriars Kirkyard, which has many famous scientists buried and has horrific connections with the old medical school
-Surgeons Hall, and the famous #EdinburghSeven
-The tour will end at the bottom of the Royal Mil, at Dynamic Earth, where we will touch a 2.8 BILLION-year-old rock!
The tour will be running on Monday the 3rd of July at 17:00, and Wednesday the 5th of July at 12:00 (midday) starting at the Grassmarket, which is less than a 15-minute walk from the EICC. (Please note that the tour will be the same on each day). The tour costs £15 per person - all of which will support the work that Invisible Cities do; tickets can be booked upon registration to the conference, but please contact [email protected] if you require assistance with booking. Each tour group will be a maximum of 20 people for a more enjoyable experience, and the tour will take approximately 1 hour 30 minutes.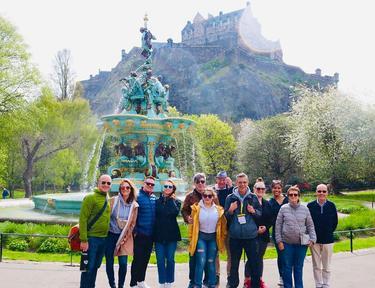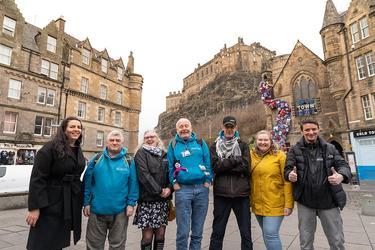 The Centenary conference will take place at the Edinburgh International Conference Centre The Exchange, 150 Morrison St, Edinburgh EH3 8EE

Visit Scotland supporter of the Centenary conference