Merchandise Branding
Delegate bags - £2000
Delegate bags are given out to all attendees onsite and will include the all conference material including the conference programme. This is a perfect opportunity to raise brand awareness during and after the conference.
Package includes:
Your logo (company or product) and the acknowledgement 'Kindly sponsored by' printed on the front of each delegate bag
One A4 insert into the delegate bags
Lanyards - £1500
Lanyards branded with your company name and logo which is given to every attendee with their badge.
Name badges - £1500
Your company logo will be displayed, alongside the SEB logo, on all name badges at the Centenary Conference 2023.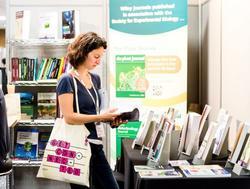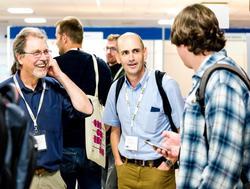 Note pads and pens - £1500
Your company branded stationery will be exclusively available at the registration desks offering a unique opportunity to enhance your brand recognition within the industry.
Note pads and pens to be supplied by the sponsor and will be used by all delegates throughout the conference to keep a record of their learning, share ideas with colleagues and plan their conference itinerary.
For bookings, please contact [email protected]

Visit Scotland supporter of the Centenary conference