From family days out to cultural pursuits, Edinburgh has a wealth of top attractions to satisfy all tastes, including some of Scotland's most visited free and paid-for attractions.
The city's backdrop of Arthur's Seat, the Pentland Hills and Edinburgh's Waterfront make the city a remarkable place to live. In just one day you can explore the city's exciting new waterfront development, wander through the cosmopolitan streets of the Port of Leith, take a cruise on the River Forth and explore the rugged terrain of the volcanic Arthur's Seat.
Depending on how long you have, why not visit some of these top Edinburgh attractions, perfect for family days out.
Edinburgh Castle
Situated at the top of the Royal Mile on top of Castle Rock, Edinburgh Castle is Scotland's most-visited paid-for attraction and the most iconic building in the city.
Perched on top of an extinct volcano, the Castle and its Esplanade offers unparalleled views of Edinburgh. Once inside you can explore some of the oldest and most important buildings of the city, including St Margaret's Chapel, The National War Memorial and the Half Moon Battery. The regal Crown Square is a real highlight, where you will find the magnificent Grand Hall and Scotland's Crown Jewels, Britain's oldest regalia.
Edinburgh Zoo
A fantastic day out for all the family, Edinburgh Zoo is only a short bus ride from the city centre and home to over 1,000 fabulous animals, including the UK's only giant pandas. The Zoo is situated in beautiful parkland settings and includes fabulous flamingos, cute koalas, cheeky chimpanzees and giant giraffes.
There's a jammed packed schedule of talks every day, given by expert keepers and throughout the year they offer a variety of family-friendly events.
The Real Mary King's Close
Step down into Edinburgh's hidden history at The Real Mary King's Close; voted Scotland's Best Heritage Tourism Experience.
Discover over 400 years of history and learn about the intriguing real stories of Edinburgh's past residents. From the deadly plague epidemic, to a famous royal visitor, there's a myriad of tales just waiting to be told. Journey through time and find out why the Close, once open to the skies and bustling with trade, came to be underground.
An experience rooted in social history, this one hour character-guided tour also includes an immersive walk-through of the city's uniquely preserved streets and spaces; all located underneath Edinburgh's famous Royal Mile. Expect a truly unique glimpse into the city's past.
Please note that, for safety reasons, the tour is not suitable for children under 5 years of age.
Mercat Tours
The only 5-star walking tour company in Scotland, Mercat Tours thrill and entertain visitors with their tales of ghastly ghouls, hauntings and mysteries of Edinburgh of old.
They offer a variety of history and ghost tours, which provide a fascinating insight into Edinburgh's history and it's residents. They also have exclusive access to the renowned Blair Street Underground Vaults, an underground world hidden underneath the streets of the city centre, full of goulish and gory tales of the residents who lived here hundreds of years ago.
Bespoke tours for private groups are also available.
Mercat Tours offer 10% off using the code CE102023 when booking a tour on the website: www.mercattours.com
Dynamic Earth
It starts with a bang – a big bang! Learn about the creation of our planet and travel through time as we explore Earth's past, present and future at Dynamic Earth.
Get thrust back in time to the very beginnings of our universe, and witness first hand the big bang and the very first moments of our galaxy and solar system. Make your way back to the present day through volcanic explosions, landscape-forming glaciers and the evolution of our life on Earth.
The Edinburgh Dungeon
Uncover Edinburgh's grisly history at The Edinburgh Dungeon - if you dare! Laugh and scream your way through this fantastic interactive visitor attraction, where you'll come face to face with a range of undesirable characters from Scotland's history, including the cannibalistic Sawney Bean family and Edinburgh's infamous killer duo Burke and Hare.
With immersive actor-led shows, state of the art special effects and two thrilling underground rides, this is a must-visit for anyone fascinated with the dark side of our city. Are you brave enough...?
Camera Obscura
At Camera Obscura and World of Illusions seeing is not believing!
Welcome to the oldest visitor attraction in Edinburgh, delighting visitors since 1835. Don't miss this Aladdin's cave filled with illusions, tricks, puzzles, hands-on experiences and unbelievable effects to experience and interact with.
Serve your own head up on a silver platter, visit the room where little and large become interchangable, and pick the people of Edinburgh up in your hand in the city's 150 year old Camera Obsura show.
Get involved, play, touch everything! Will you find your way out of the magical mirror maze or manage to stay on your feet in the Vortex Tunnel? Great fun for all the family.
National Museum of Scotland
Discover the delights of the natural world, explore world cultures and enthuse at treasures from around the world one of the top tourist attractions in Scotland, and one of the most popular attractions in the UK outside of London.
Featuring a diverse range of art and design exhibits, interactive displays and games, a visit to the *free-to-visit National Museum of Scotland will appeal to all ages. (*Charges may apply for some special exhibitions).
The huge variety of galleries and exhibitions in this grand and visually stunning building means that you could quite easily spend an entire day here.
National Galleries of Scotland
Edinburgh is home to three of the National Galleries of Scotland - The Scottish National Gallery on the Mound, The Scottish National Portrait Gallery on Queen Street and The Scottish National Gallery of Modern Art on Belford Road. Offering a mixture of permanent art collections and exciting visiting exhibitions, a visit to any of these world-renowned galleries is a great day out for art lovers.
All three galleries are free to visit (charges may apply for special exhibitions).
The Scottish National Gallery
In the heart of Edinburgh, the Scottish National Gallery houses Scotland's national collection of fine art from the early Renaissance to the end of the 19th century.
Free to visit (charges may apply for special exhibitions) the walls of this popular visitor attraction are adorned with masterpieces from Raphael, Rembrandt, Monet, Cézanne and Van Gogh, as well as works by Scottish artists.
Scottish National Portrait Gallery
Housed in a beautiful red sandstone building, The Scottish National Portrait Gallery opened in 1889 as the world's first purpose-built portrait gallery.
Incorporating painting, photography, sculpture and film, come face to face with the people who shaped Scotland's past, present and future, from Mary, Queen of Scots and Bonnie Prince Charlie to contemporary figures such as Karen Gillan and Alan Cumming.
Scottish National Gallery of Modern Art
A 15 minutes' walk from Princes Street, The Scottish National Gallery of Modern Art is a must for fans of modern art.
Home to some of the finest treasures of 20th century art, the gallery's Modern One has a world-famous collection of Surrealism and Dada, with works by artists such as Matisse, Picasso, Vuillard and Dix, as well as an outstanding selection of paintings by Scottish artists including Peploe and Fergusson. While outside, it's expansive park features a range of fascinating sculptures from leading artists such as Joan Miró, Henry Moore and Barbara Hepworth.
The Museum of Childhood
The Museum of Childhood is a fun day out for the whole family. Young people can learn about the children of the past and see a fantastic range of toys and games, while adults enjoy a trip down memory lane.
Hands-on activities, including a puppet theatre and dressing up area, together with a fantastic museum shop, help to make your visit a memorable one.
(The Museum of Childhood is currently closed due to post pandemic maintenance - check website for opening updates).
The Scott Monument
The largest monument to a writer in the world, The Scott Monument commemorates the Scottish novelist Sir Walter Scott. Built in the 19th century, it is one of the most striking landmarks in the Edinburgh city skyline.
Climb the 287 steps to the top and enjoy breathtaking views of Edinburgh and the surrounding countryside.
The Palace of Holyroodhouse
The Palace of Holyroodhouse is The King's official residence in Scotland and the home of Scottish royal history.
Various areas of the Palace are open for public viewing, where visitors can trace historical links through time and learn about its legendary former inhabitants. Have a look at the State Apartments, including the Throne Room and the Morning Drawing Room where many historical events have taken place.
You can also take a look at Mary, Queen of Scots' Chambers, where she resided after her return from France in 1561, which offers a fascinating insight into how our monarchs lived during that time.
The Queen's Gallery
The Queen's Gallery, located in the Palace of Holyroodhouse, was opened by Queen Elizabeth II in November 2002 as part of the Golden Jubilee celebrations.
Now, it hosts a programme of changing exhibitions from the Royal Collection. A worthwhile stop on a visit to the Royal Mile.
The Scottish Parliament
Edinburgh's Old Town is home to Scotland's thoroughly modern Scottish Parliament building.
Why not take advantage of a free tour and learn about its history, work and contemporary architecture. You can even visit a debating chamber and if Parliament is in session, view proceedings from the public gallery.
Royal Botanic Garden Edinburgh
If you're looking to escape the hustle and bustle of city life or are interested in learning more about tropical plants from around the world, then The Royal Botanic Garden Edinburgh is the place to go.
Located a short 20 minutes' walk from Edinburgh city centre, here you will find one of Edinburgh's most valuable treasures. With its collection of 100,000 plants and 70 acres of beautiful green space, the Botanics (as it is locally known) should be on everyone's Edinburgh to-do list. During your visit you can learn all about the Garden's rich and its diverse Living Collections and discover a history dating back 350 years.
The Scotch Whisky Experience
Discover all about Scotland's national drink on an immersive journey through The Scotch Whisky Experience.
Take a barrel ride as you actually become part of the whisky making process. Experience for yourself the varying aromas of our regional whiskies and whether you like fruity, sweet or smoky. Then enter the vault containing the world's largest collection of Scotch Whiskies and enjoy a special tutored nosing and tasting experience.
The Royal Yacht Britannia

With a host of accolades to its name, The Royal Yacht Britannia was Queen's Elizabeth II's floating palace for over 40 years. Sailing over 1,000,000 miles around the world, Britannia is now moored permanently beside Ocean Terminal in Leith.
With a complimentary audio tour available in 30 languages follow in the footsteps of royalty to discover the heart and soul of this most special of royal residence.
Invisible Cities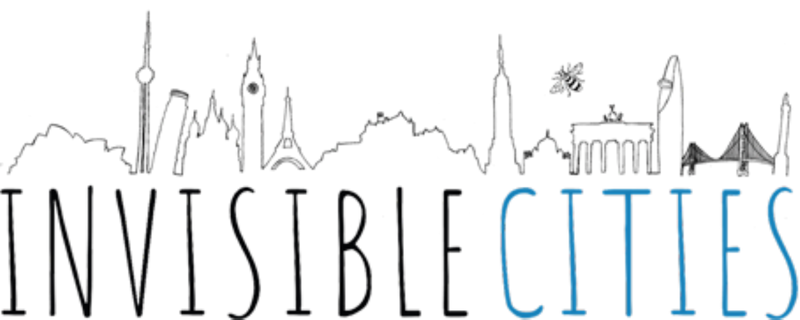 Invisible Cities are the social enterprise that trains people who have experienced homelessness, to become walking tour guides of their own city and provide a warm, welcoming tour for delegates.