Young Scientist Award Sponsorship
£1800 per award
The Young Scientist Awards (YSAS) are awarded during the Centenary Conference and there are three categories for awards (Animal, Plant and Cell).
The YSAS award provides the opportunity for postgraduates and postdocs, who are within 5 years since completing their PhD, to showcase their talents and is designed to recognise the best young researchers.
Sponsoring an award will give your company the opportunity to support and encourage the next generation of scientists. Your sponsorship will help fund the travel and accommodation for the winner of the award.
Package includes:
One free registration for the Centenary Conference
One free registration for the Centenary Conference Awards Dinner
Logo and hyperlink on the Centenary Conference 2023 website
Company acknowledged when presenting the award at the awards dinner
Two tickets to the awards dinner
1/2-page advertisement in the conference programme book or an A4/A5 delegate bag insert
Photo opportunity with the sponsored award winner
For bookings, please contact [email protected]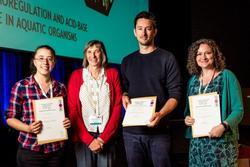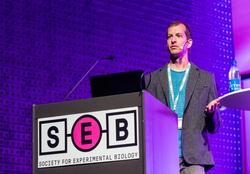 Visit Scotland supporter of the Centenary conference