2018 President Medallist
The SEB President's Medals are awarded annually to young scientists of outstanding merit. This year's awards will be presented at the Annual Meeting, SEB Florence 2018, which takes place from 3 - 6 July 2018. There is one award per section of the SEB (Animal, Cell, Plant and SEB+).

Many congratulations to our very worthy winners of the 2018 SEB President's Medal awards.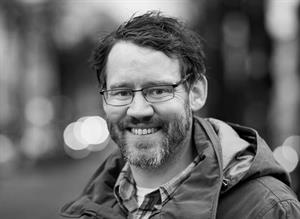 TALK TITLE: FISH PHYSIOLOGY IN A WARMING WORLD: CARDIORESPIRATORY PLASTICITY AND IMPLICATIONS FOR THERMAL TOLERANCE
Erik is a senior lecturer at the Department of Biological and Environmental Sciences, University of Gothenburg. His research interests revolve around cardiorespiratory physiology and ecophysiology of fishes. During his PhD at the University of Gothenburg with Michael Axelsson (2007), he examined cardiovascular function of fish, particularly in relation to neuro-humoral control and hemodynamics of the venous vasculature. He then did a post-doc at the University of British Columbia with Tony Farrell studying cardiorespiratory responses to temperature and hypoxia in wild salmonid and elasmobranch fishes. A second post-doc back at the University of Gothenburg with Kristina Sundell focused on stress and digestive physiology of farmed fish.

Currently, the work of Erik's research group at the University of Gothenburg has a broad ecophysiological focus examining cardiorespiratory interactions and acclimation to various environmental perturbations including alterations in oxygen levels, temperature and salinity -many of which have relevance for understanding the impacts of global change. Specifically, physiological acclimation and adaptation to elevated temperature has been an important research topic in recent years, where Erik leads a project funded by the two Swedish research councils examining wild fish from a chronically heated ecosystem outside a Swedish nuclear power plant. He is also involved in work that uses physiological sampling and biotelemetry techniques to assess stress and welfare of fish in aquaculture in collaboration with commercial fish farms.

Erik thanks his mentors, colleagues and students, and realizes that most of his research achievements are the results of inspiring collaborations and fruitful team-work.
---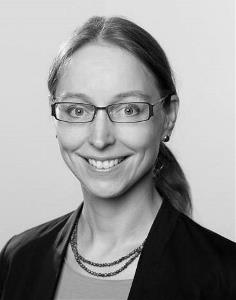 TALK TITLE: ARBUSCULAR MYCORRHIZA DEVELOPMENT AND FUNCTION
Caroline Gutjahr investigates the developmental biology and function of arbuscular mycorrhiza, a symbiosis between plants and beneficial soil fungi, which enhances plant nutrition with mineral nutrients. Using a combination of molecular biology, genetics, cell biology and biochemistry she aims at understanding plant molecular mechanisms, which regulate and execute re-arrangements of plant cells that allow arbuscular mycorrhiza fungi to colonize these cells. Furthermore, she is fascinated by the question, how molecular mechanisms interconnect plant and symbiosis development, and how this may allow plants to orchestrate arbuscular mycorrhiza symbiosis with their physiological needs under changing environmental conditions. She cares about agricultural application and has recently started using natural variation genetics to investigate the genetic basis of symbiosis-mediated increases in plant performance in the greenhouse and in the field.
After studying Biology at the University of Freiburg, Germany, Caroline received her first training in arbuscular mycorrhiza research in the laboratory of Paola Bonfante at the University of Turin, Italy, where she studied the effect of fungal signaling molecules on root starch metabolism. For her PhD and a short Postdoc, she joined the lab of Uta Paszkowski at the University of Lausanne, Switzerland and investigated arbuscular mycorrhiza development in rice. She then moved to the University of Munich (LMU), Germany to establish her own group supported by the Emmy Noether program of the DFG and hosted at the chair of Martin Parniske. Very recently, Caroline received an ERC starting grant and was appointed as Tenure Track Professor at the Technical University of Munich (TUM).
---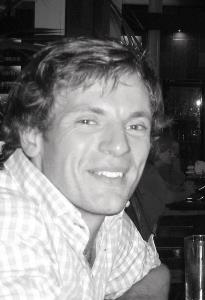 TALK TITLE: A SPATIAL INTERACTOME REVEALS THE ANATOMY OF THE ALGAL CO2 FIXING ORGANELLE
Luke's research focuses on understanding the cellular processes that drive global carbon fixation.
After graduating from Durham University in Natural Sciences, Luke completed a Marie Curie Funded PhD in the labs of Colin Brownlee (Marine Biological Association of the UK) and Ulf Riebesell (GEOMAR/Kiel University, Germany). During his PhD, his research focused on carbon fixation in coccolithophores, a group of calcifying phytoplankton that play a central role in global biogeochemical cycles. Pursuing his passion for understanding carbon fixation in eukaryotic algae he completed a Barbara McClintock Fellowship in the Jonikas Lab at the Carnegie Institution for Plant Sciences, Stanford, USA, where he worked on the CO2 concentrating mechanism of the model green algae Chlamydomonas reinhardtii. Here he led a large collaborative international research project to systematically understand the components, biogenesis and function of the pyrenoid, a non-membrane bound algal organelle responsible for approximately 30% of global CO2 fixation.

Since October 2016 he is a lecturer at the University of York where his lab is applying high-throughput, systems and synthetic biology to rapidly dissect, predict and build CO2 fixing pathways in algae and prokaryotic cyanobacteria. This data is being used to generate a blueprint for the engineering of efficient CO2 uptake systems in plants, with the goal of improving photosynthesis and ultimately crop yields.
---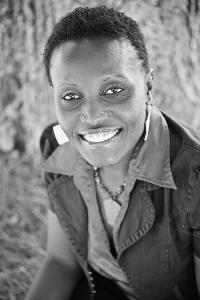 ALK TITLE: BEYOND THE LAB: THE QUEST TO MAKE SCIENCE ACCESSIBLE TO THE PUBLIC AND PASS IT ON TO THE NEXT GENERATION
Dr Esther Ngumbi is a post-doctoral researcher with the Entomology Department at University of Illinois, Urbana Champaign. She is a native of Kenya and earned her PhD from Auburn. She is an entomologist (chemical ecologist) and her research over the years has focused on beneficial microbes-plant-herbivore interactions as well as the chemical ecology of plant-herbivore-natural enemies interactions.

Today, Dr Ngumbi researches on beneficial soil microbes-plant-herbivore interactions and bacterial-mediated biotic and abiotic stress tolerance. This research that has resulted in the issuance of three US Patents and to companies pursuing rights to create commercialized products out of beneficial soil microbe's inventions.

Prior to coming to the US, she worked in various institutions including Israel's Agricultural Research organisation and the International Center of Insect Physiology and Ecology, based in Kenya.

Believing that global sustainability issues like those of hunger and food insecurity affect all of us, Dr. Ngumbi has stepped up both as a researcher and a food security advocate and fellow with Aspen Institute and has continued to demonstrate visionary and inspirational leadership in the pursuit of a sustainable future-where hunger and food insecurity become history.

Dr Ngumbi is a though leader and has contributed immensely to global discussions in several areas including science policy, agricultural development, food security, gender issues, youth leadership, global education and sustainability through over 50 opinion pieces published in several media outlets including Scientific American, CNN, NPR, Times Magazine, SciDev. Net, Los Angeles Times, The Conversation, Stanford Social Innovation Review and World Policy.

A firm believer "that the future of science, so important to the prosperity of our world depends on the skillful mentoring of each new generation by the one that precedes it" Dr Ngumbi has served as a mentor to many students and several organisations including Clinton Global University Initiative and President Obama's Young African Leadership Initiative. She is the recipient of several national and international awards including Emerging Sustainability Leader Award, women of courage award, finalist for President Clinton Global Hunger Leadership Award and named by One World Action as one of the 100 powerful women who change the world. She serves in several boards and is a member of Entomological Society of America Science Policy Committee.